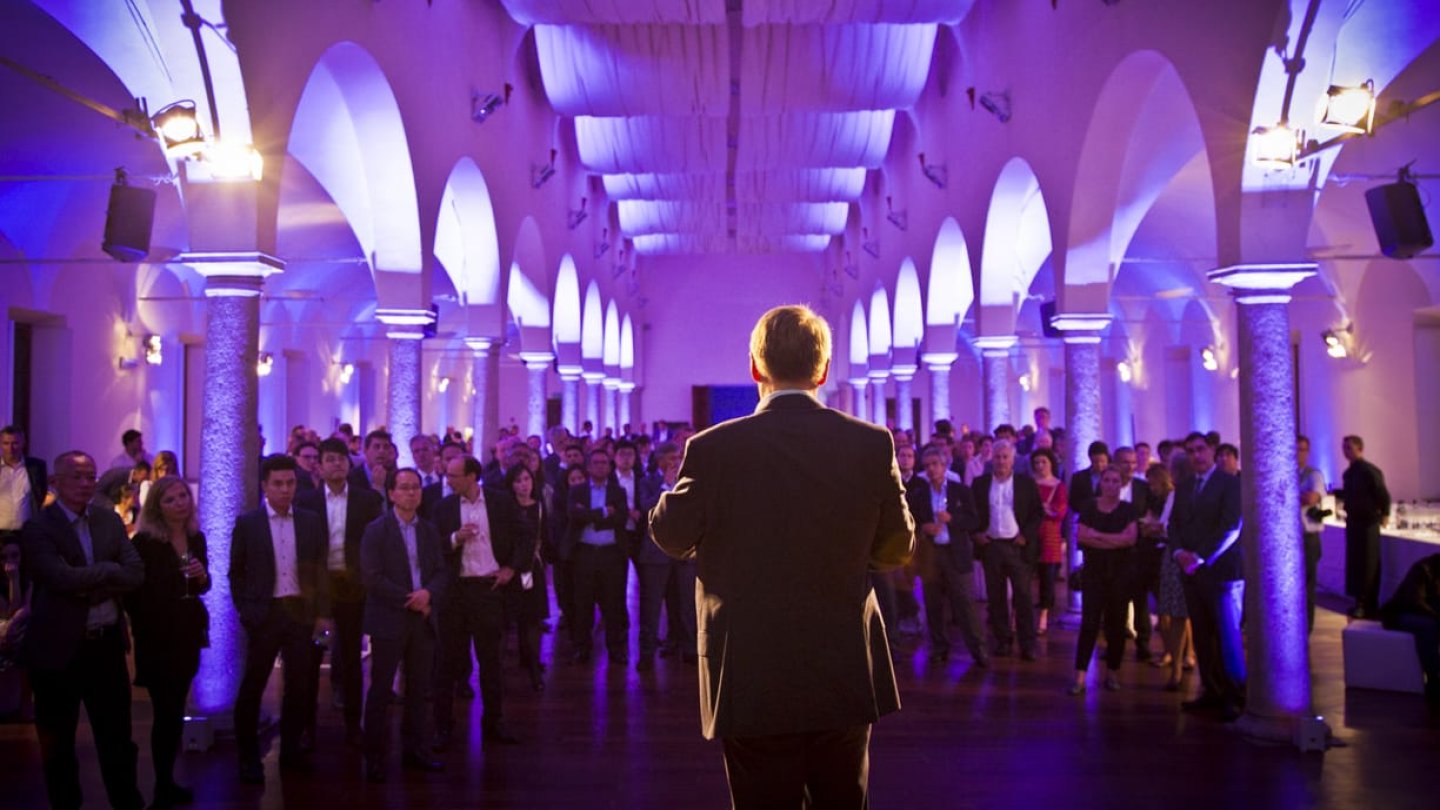 An evening at the
Leonardo da Vinci Museum

of Science and Technology
We sought to satisfy our client, a pharmaceutical company, with a visit to a place that fully embodies its own company philosophy – science and technology in the service of humanity.
The Leonardo da Vinci Museum of Science and Technology is today not only one of Europe's greatest science and technology museums, but also one of the most interesting historical sites in the heart of Milan. It accompanies visitors on a journey through the past, present and future.
Situated in the cloisters of a 16th-century monastery, the permanent collection and special exhibitions focus on energy, raw materials, communications, transport and food. However, the museum is best known for its store of historical models based on the drawings of Leonardo da Vinci.
Our guests experienced to the full the museum's allure thanks to a private visit that emphasized the company's interests. Cocktails and hors d'oeuvres were enjoyed in the Renaissance-era cloisters and in the Chamber of Columns inside the monastery's ancient library, whose fascinating linear architecture features a succession of arches and columns.
italyscape@italyscape.com
+39 011 2293208
Lungo Dora Pietro Colletta, 75,
10154
Torino (TO)