So Italian
Art and Culture in the Footsteps of Illustrious Italians
Cinema.
Poetry.

Painting. Architecture.
They've all left their mark on Italy. Let's set out together to learn more!
Galileo Galilei:
Original Manuscripts and Observation Points
From Rome to Florence, and all the way to Padua, trace the path of the famed Italian astronomer who revolutionized science. See the Duomo and the Basilica di Santa Croce in Florence, where Galileo is buried, and visit the Galileo Museum, where one of the world's most important collections of manuscripts, scientific instruments and experimental equipment is housed.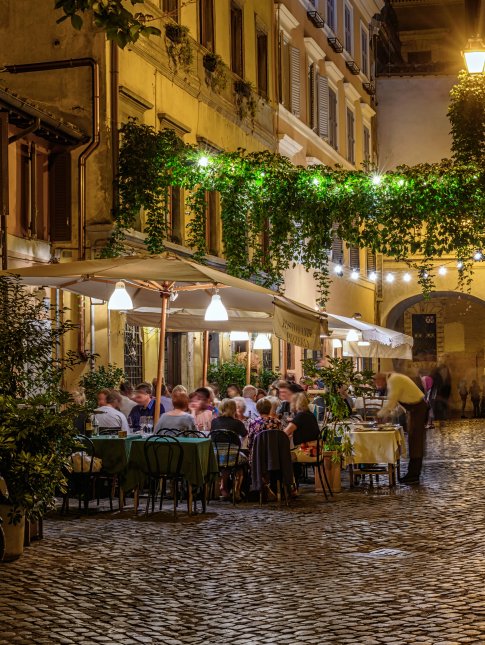 Eat, Pray, Love in Italy:
The Ultimate Custom-Made Italian Experience
Julia Roberts' travels provide the cue for your own spiritual exploration of Italy and the country's two famed distinctions –  art and food. The length and breadth of cities like Rome, Naples and Florence offer art and gelati galore, not to mention world-class trattorias rife with tradition. 
Ask Your Archaeologist
Ready to experience a tour full of history, immersed in stories of the ancient world and curated by expert guides? Our team of archaeologists bring the past to life as you roam excavation sites and marvel at outdoor museums. Be fascinated by ancient Italian history and all its cultural and architectural heritage. Discover the archaeological remains that surround us!
Let's create together a
tailor-made

journey
Share your expectations and desires with us for your dream trip.
Image
Italyscape is a Benefit Company
Since January 2023 Italyscape has acquired the status of Benefit Company and is currently working to obtain the B-Corp certification.
italyscape@italyscape.com
+39 011 2293208
Lungo Dora Pietro Colletta, 75,
10154
Torino (TO)